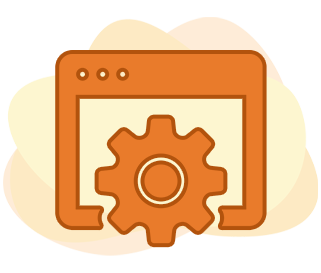 Tailored for small business, we offer a plans starting at $15 a month that include an hour of support. Or chose our pay as you go support and enjoy our managed service client at no charge.
For our smaller clients we offer remote monitoring and management, this is part of our low-cost à la carte service plan. MIKA will install and configure our managed service client at no charge this then gives us the ability to remotely assist with issues and monitor critical parts of your systems. You can then add options such as Antivirus, Ransomware protection, and offsite backups as needed for a low monthly cost. You can also purchase our most popular AV bundle for $15 per month and get one hour of support every month at no extra cost, this gives you the coverage you need for normal questions and issues without added expense. For bigger issues or projects that may come up you get our services at a discounted hourly rate.
Unlike other managed service providers, we offer one hour of remote support per workstation every month at no extra charge.
Provides support for many popular applications. Automatically approve patches and schedule installation of approved patches.
MIKA utilizes several tools to protect your network from viruses, spyware, malware, and ransomware. Our managed antivirus is configured to automatically scan and remediate threats based on protection policies that can be tailored to your needs.
We can run audits as requested of hardware and software, track your assets, and monitor hardware to be proactive rather then reactive with problems.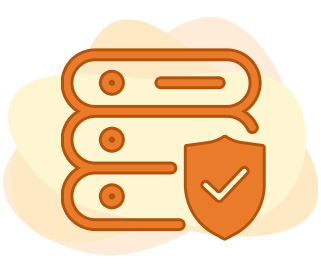 Have you been searching for a simple, fixed price solution that works? Our Business-5 pack is the answer, everything you need to run your business using industry leading technologies that work together seamlessly. You provide the internet we deal with the rest.
Using our partnerships and listening to the needs of our small to mid-sized clients MIKA had put together that we this is the perfect all in one solution to manage and run your business. No matter if you are a small office, retail, or a group of remote workers the MIKA Business-5 pack can help you achieve that perfect balance between your technology needs and budget. We have found and configured the perfect set of services using products from the leaders in the market then blended them together seamlessly to deliver a simple to use package that you can use to run your business.  The services are sold 5 packs, additional packs can be added or removed as needed based on your growth. Included in the Business-5 pack are;
Email with advance spam filtering available on your phone, desktop, and web

 

Email encryption to secure sensitive information between you and your clients

 

Full office scheduling with both private and shared calendars

Full Microsoft Office productivity suite

 

Secure cloud-based file storage, with backups and 120-day file retention

 

A simple to use 2-3 page website to get noticed by your customers

 

Full-service phone system from anywhere using VOIP phones or an application

 

Laptop / Desktop computers for each user

 

Color cost efficient printer with copy and scan for the office

 

Secure and monitored Firewall and wireless router.

 

All devices include standard maintenance and support

 

Protection from viruses and ransomware as well as patch management

Hardware refreshed every 3-5 years

 
One phone call and you have your entire office delivered in a box, ready to use, and fully integrated. Your entire staff will have new computers and phones as well as a color printer/scanner/copier for the office. Your entire business will be in the cloud, so you can work and collaborate from anywhere. File storage, access to web-based applications, Microsoft Office with secure Email can be access anywhere you have internet access or by your mobile device. And everything including ongoing support is delivered at a fixed monthly cost so you can manage your budget and run your business while we manage your technology needed. 
Need additional services such as security cameras, video conferencing or a hybrid on premises / hosted application server? Do not worry we have you covered. Its already tested and intergraded just not included in the bundle. 
Have your own hardware or prefer to purchase everything upfront? This is an option and can help lower your monthly cost, we can create a custom quote for you to find the perfect balance.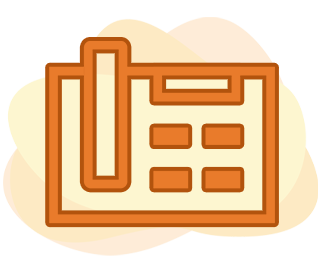 Starting at under $20 a month with options for VOIP desktop, desktop and the mobile apps with online meeting, fax and more
Work together. From anywhere.  Are you tied to your desk or giving out your personal cell phone number to stay connected?  Let's face it, phone systems are one of the most important gears to a well-run business. MIKA Systems has partnered with RingCentral to bring you a digital phone system that goes above and beyond.
RingCentral provides an easy-to-use digital phone service. The app is just one example of its value. Easily switch live calls between your desktop and the mobile app with a single tap for meetings on the go.  You can pick the best fit for your needs, we can quote packages starting at $20 a month, our most popular package is $35 a user and give you video conferencing, multi-level auto attendant, faxing, and more.
Complete projects faster by bringing everyone together with team messaging. Chat with internal and external teams, share files, and create dedicated threads for any project or topic.
HD video meetings are engineered to feel like everyone is in the same room. Join with a click from your browser or the app. Plus, keep the conversation going before, during, and after meetings with built-in team messaging. Perfect when paired with MIKA's video conferencing options. 
Our cloud PBX is designed to be a flexible, modern phone system on your desk, or in your pocket. Set up advanced call routing, send business texts, manage your voicemail, and switch from a call to a video meeting with one tap.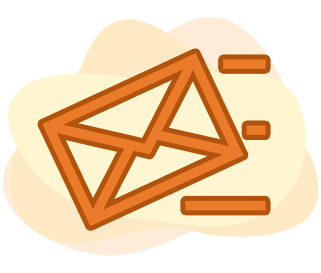 Have our specialists manage, monitor, maintain, and protect your e-mail so you can focus on the day-to-day needs of running your business.
Best in class mail services hosted by Microsoft gives you unlimited email web, outlook, or mobile device enabled as well as group calendars, task management, and contacts. 
Add on Office Get work done with productivity solutions and stay connected with your employees and clients whether you're working remotely or onsite. Get work and collaboration tools including Microsoft Teams, secure cloud storage, and premium Office applications across most devices. 
Email is the number one threat vector. Social actions such as phishing and fraud attacks arrived via email 96% of the time. Our optional advance spam filter delivers the most effective unified solution to protect your people and critical data from advanced email threats, including credential phishing, ransomware, and email fraud. 
Traditional encrypted email services can be challenging. With our Email Encryption, messages and attachments are automatically protected with complete transparency. Users don't need to manually encrypt their email to send and receive messages securely—it just happens in the background. Email Encryption simplifies secure communications and leaves you in control.
It's not easy to develop a modern data archiving strategy. Data growth plagues your storage capacities. Legal and compliance teams struggle to retain, discover and supervise content across channels. Our archiving option offers modern compliance solutions that make it easy for you to manage information risk.
Expand your conference room or corner of your office to a worldwide collaboration center. Using Ring central, Microsoft Teams, or other services to take your conference calls to the next level. Why crowd around the camera built in to your laptop or phone when starting at $1500 we can expand your space in to the digital age.
Server Monitoring and management
Have your own servers? Cannot make the move to the cloud? Or are you looking for a hybrid solution? We have you covered as well.

MIKA partnered with Solarwinds and N-able RMM can create a package designed for monitoring and reported or full managed service.

Need the server but do not have the infrastructure to support it? If you are reading this your probably not in the business of running server so do not spend your hard-earned capital on infrastructure. We already invested in a climate control system, battery backups and automatic generator. We are also running scalable Dell PowerEdge servers and iSCSI hard drive arrays with redundancy all to support our customers servers.
Security\Traffic Monitoring
Are you thinking about a commercial quality security solution? Teamed with Ubiquiti MIKA can offer everything from a simply traditional security camera that records on movement to an intelligent monitoring solution that can tell the difference between people, vehicles and non-important events like the tree branch moving to record and even track only what you want.

With content recorded digitally onsite and available as an archive or real time on your mobile device from anywhere you can keep an eye on things from anywhere.

When paired with door access you get a full intergraded security and control system trailer to your needs and intergraded in your network.
Get a 100% Custom Quote Today!
Build your managed IT plan with cost comparison and no-obligation pricing.